37

Houston

Houston

Students
This chapter examines the college's namesake city through the lens of the college's history students.[1]
I. Hip Hop and Rap in Space City
Kiara R. Pratt-Richardson looks at women in rap in the 1990s.
Since the beginning of time, women have always had to work harder in a male dominant society. Women have endured many hardships over the decades such as voting rights, the right to make decisions for herself and her body, and compensation rights. Many women find themselves competing with other men for better positions in the workforce and a lot of women have decided to go over and beyond the criteria for certain work positions because they want to be to make the same money as their male counterparts. Many industries are male-dominated such as Law, Medical, and Construction all are considered "male" dominant because you hardly see women repairing roofs of apartment buildings. Although there are a lot of male-dominant industries going through our history, I would have never guessed that in the music industry women would be considered or treated inferior to their male counterparts, especially when the biggest motto in the music industry is "Sex Sells" I assumed the women would be among the first and majority choices.
Female rappers in Houston were silenced by the lack of support from male Houston rappers and the music industry specifically within the time frame of the 1990s when the male rappers of Houston were on their rise to fame. I will be using interviews and statements from Lez Mone', Cl'Che, 380 Dat Lady all the women I named are female rappers from Houston who had the opportunity right within their reach to be just as successful as their counterparts.
If you are a music lover like me, you know that the 1990's in the Rap and R&B world was one of the most iconic eras known. In the 1990's iconic rappers like Tupac, Biggie, Snoop Dogg, Nas, Jay-Z, and Scarface were dominating the rap game. After reflecting on the music in that era most women took on the roles of being singers preferably in the genre of R&B which stands for Rhythm and Blues. Many of the men who had been in their prime in the 1990s are still known as legends today. It is exceedingly rare that I can think of a female artist in the 1990s who is still just as relevant today as she was then.  I mentioned a few of the most famous male rappers in the 1990s but one of those rappers was actually from Houston his name was Scarface.
In the 1990s most male artists from Houston were mostly still known only by people in Houston and the surrounding areas. The Houston radio stations of course played what was popular in the mainstream but because Houston had such a unique sound a lot of the radio stations played music that came out of Houston as well. I can remember back in the 1990s and early 2000's that it was mostly men who were being played on the radio. Once I started doing my research, I realized that I had never really heard a woman rapping on the radio with the "Houston sound", at that time it did not seem to be anything different but in the days of having more women representing Houston, it makes you want to pause and try to find out why women from Houston were not being heard?
Lez Mone' a rapper born and raised in Hiram Clark a street in the south of Houston; Texas, known for being poverty-stricken and violent. Lez Mone' was incredibly talented in her ability to write and recite poetry it seemed as if it did not take any effort. The majority of Lez Mone' friends were very known rappers at the time. One of Lez Mone' friends knew how talented she was in poetry and told her she should give rap a chance. Mone' was able to get signed to a record company very quickly. Unfortunately, the deal that was proposed to the rapper for her to sign was not a good contract according to her lawyer. I am sure that it was she was a little disappointed by not being able to sign the contract, but she decided to move forward with her career and become an independent artist. Her career being an independent artist was successful. Mone' began to tour with the biggest names in rap at the time, rappers like Too Short, Bone Thugs-N-Harmoney, Scarface, and Craig Mack. Lez Mone' recorded two albums but was only able to release one.[2]
In an interview, she stated that if the album would have come out it would put her "over the top". Mone' felt if the album had release it would make her look like she was trying too hard to fit into something that was not welcoming her. In her interview, she spoke very passionately about how Houston had disappointed her in not supporting her career. I read Lez Mone's story and I had so many questions because I looked at how today we support Meg the Stallion and Ken the Man female artist who is from Houston and gaining recognition throughout the country. In Lez Mone's story I definitely see where she lacked support from the radio stations in Houston and other big cities in Texas like her male counterparts.
Although I see that Lez Mone' spoke on one of the problems I do not think she noted them all, at the time Lez Mone' was touring and working with some of the most famous rappers within that timeframe. Such as Scarface. Scarface is a Houston native and is one of the most famous rappers from the '90s. Lez Mone' had all the tools to succeed but what happens? I think that along with Houston radio and influencers that could have helped her promote her career her male counterparts sat there and watch her career be silenced, while Scarface and Too Short went on to becoming multi-platinum selling artists.[3] Lez Mone' decided that she would not release the second album and she went on to become a real estate agent. I wish that I could interview her myself because I wonder if she feels like the men were scared to promote her as well because the lack of respect they had been getting for years seemed to be coming to an end.[4]
Cl' Che a female rapper from South Park at the time when South Park was a middle-class neighborhood but as time moved forward according to Cl'Che the neighborhood became more dangerous when there was an increase in killings, robberies, and prostitution. Cl'Che featured on a song with Drastiko, Tommy G, and Mr.Cap, Deuce, the song was called "No More Bloodshed", the song was made because of her desire to see change for the neighborhood that she had grown up in as a child.[5] Cl'Che started her career as independent because she did not have anyone in her immediate friends or family that was in the music industry. As time went on Cl'Che never signed to a major record label but she has still pursued her music career when she was asked why she never went into the mainstream her response was that she did not feel that just because she had talent that made her marketable. Cl'Che grew up watching kids that she knew in the neighborhood grow up and sell drugs and do violent things because of the music that they were listening to, she wanted to change that and put more positivity into the streets but that is not what was selling especially from a woman's perspective. Even though she never signed to a major record label she is still making music today.
Cl'Che's story may be different she did not have the network and many people did not know her name as a female rapper in Houston to support her. It is evident that in Cl'Che's case the music industry was in a demand for women who had sex appeal. Cl'Che tried to promote change and because she did not offer sexual lyrics or lyrics to contribute to the drugs, sex, and violence of the rap culture she lacked support. As I completed my research, I listened to Cl'Che's music and I can say she would have been a great addition to the rap culture to advocate for the women. In rap culture, today women rap about sex and money and material things and about confidence and what Cl' Che was saying was that the rap industry was not ready for a female artist that would be speaking positivity into the ears of the youth.[6]
The stories surrounding the reason why Lez Mone' and Cl Che' failed in the rap industry may be different but it is one thing that ties them both together and that is "Support". The lack of support these women received from their city and their male counterparts is what enabled them to become as successful as they could have been. It is almost as if they were silenced by having no one to support them. Their songs, their messages were not given a chance because as a woman you must present yourself a certain way before you can be heard.[7]
Today in the 2020s the women who are successful rappers are women who were presented to the industry by major male rappers. Nicki Minaj was discovered and promoted by Lil Wayne and now from Houston, we have Meg Da Stallion who recently just signed to Jay-Z who is married to Beyonce the megastar born and raised in Houston. Today we can see the progress in how women are starting to get some recognition for their artistry, but it still seems like "Sex Sells" and so a lot of the women who are rapping must look a certain way to be heard. I am thankful that as I started looking through the resources to write this paper that the closer that I got to present times which is 2021 I saw so many women that I had heard of that were out of Houston and they were getting mainstream plays.
The two women highlighted in this research are only a few of the examples of many women silenced in the industry because of they were women. Today our society is full of feminists who make it known who is willing to support women and who still want to take the old approach. Women like Lez Mone' and Cl'Che may have paved the way for all the women who are getting recognition now. My only hopes are that the sacrifices that these women took will only propel us forward.
Hannah Asi, Erika Quintero, Derrick Gipson, and Tiera Islom.
The growth of rap in Houston majorly came out through big artists, DJs, and record labels like DJ Screw, UGK, Geto Boys, Scarface, J Prince, DJ Michael 5000 Watts, etc. These people and many more had up-comings and or good artists under them. Some of them were doing solos already before they were signed, some adjusted their names while some had a total name change. These major people signed groups and were also associated with some individual artists. [8]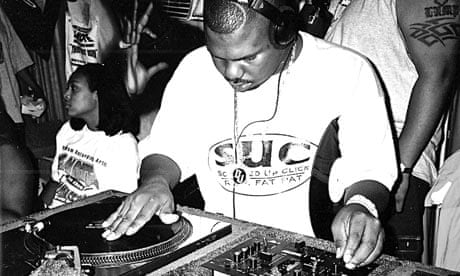 DJ Screw was one of the major mediums through which rap became popular in Houston. Compared to other popular artist and their fast-paced tune and lyrics, DJ Screw used his deejay skills to make and started a subgenre of rap called the "chopped and screwed". This was a slowed beat and lyric. In addition to that, he started compiling them, having different songs, lyricists in one song, for example, "June 27th". His tune started growing from there and he produced multiple artists.[9] DJ Screw whose real name was Robert Earl Davis Jr formed a group with the likes of Big Moe, Fat Pat, and others, and they became known as the Screwed Up Click (SUC). His group members too were also considered the fathers of Houston hip hop. After his death, DJ Michael made his work more popular nationally by marketing his mixtapes and recruiting artists that will keep the fire burning. [10]
D.J. Screw's slow and contemplative style has the potential to transport listeners to a different state of mind. This is important because groups like the Screwed Up Click (S.U.C., D.J. Screw's group) referenced cough syrup in their music to create a feeling of sedated euphoria. Empowering his music through drugs (cough syrup, codeine, lean), D.J. Screw was able to find his creativity through drug abuse.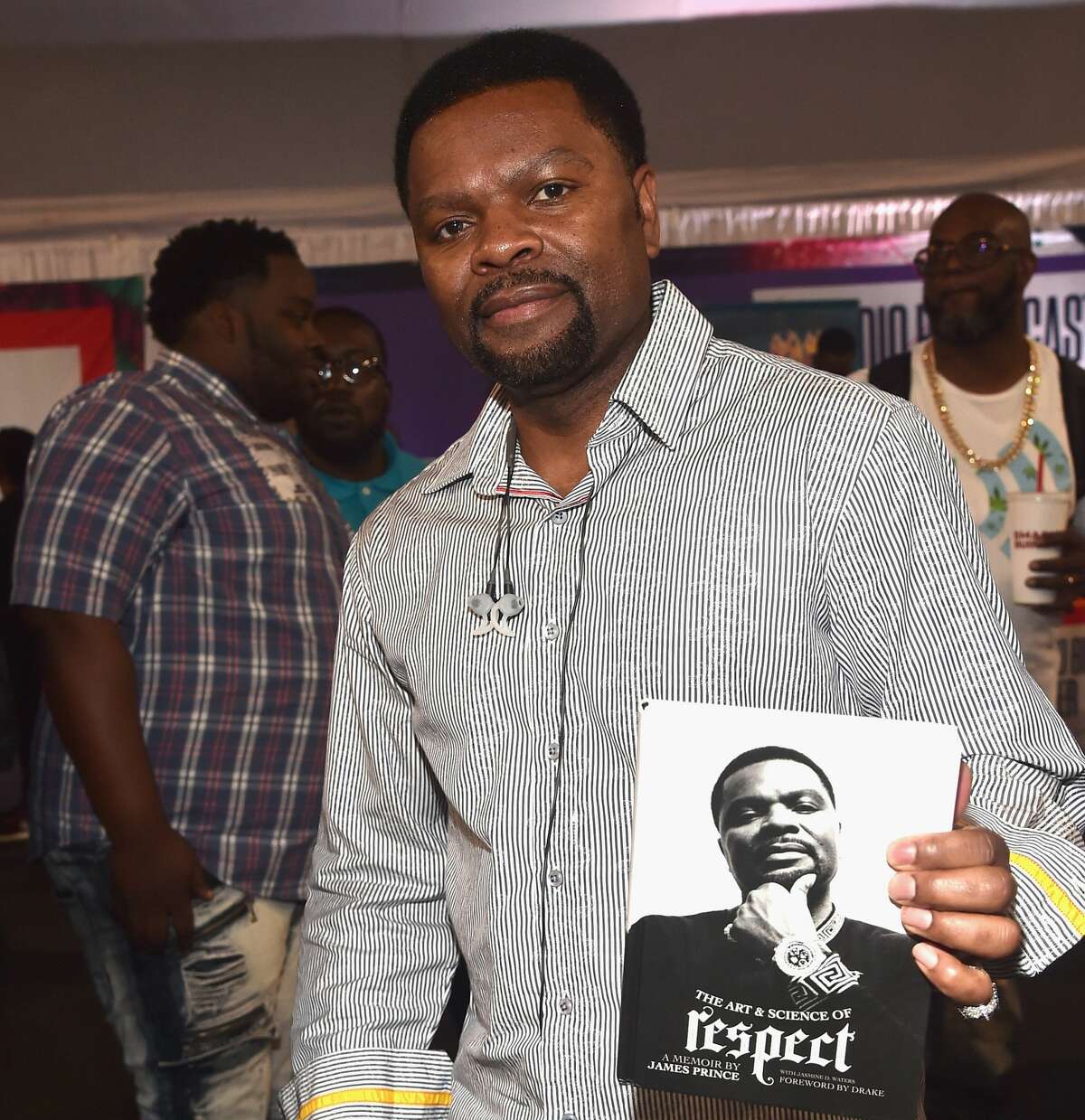 Another rapper reached Houston through entrepreneur and hustler J Prince (TSU bestowed an honorary Ph.D. to J Prince). J Prince had a label named Rap-A-Lot. His label gave rise to artists like Geto Boys. The original members of the Geto Boys were teenagers who meet J Prince and begged him to finance an album for them. These bands had hits that became popular and so some of the members left to try out new stuff for themselves. They started solo careers and helped raised up-comings. As the original members left to start a solo career, J Prince replaced them with few others and others including Scarface. Scarface produced many single albums which received recognition. He was considered to be one of the greatest rappers. He started out with solo under a different name, DJ Akshen, and was affiliated with a record label before Rap-a-lot. He joined Geto Boys about 10 years after J Prince had started the group. After he was elected as the coordinator and president of Def Jam South for 5 years, he signed Ludacris and fostered his career. [11]
Underground King (UGK) also formed in the late 1980s gained national recognition and exposure. Through their albums, they helped bring awareness to Houston rap and culture. DJ Michael was from the Northside of Houston. He has his own label called Swisha House. He too had rappers who came out from him like Slim Thug and J Dawg. These two had a group under them as well and went ahead to bring up artists too. DJ Michael was who made DJ Screw's mixes more famous nationally after he died. He did so by marketing Screw's mix and selling them with so much energy.[12]
Houston rap came when people needed it more. People needed to take their minds off war tensions, they needed to communicate, they needed to find peace and rap was their go-to healer, both to writers, singers, and listeners. The size and population of Houston also helped the industry grow. Mixes and songs were played everywhere, nightclubs, dance clubs, cars, and eateries. Because mixes and raps are played in Slabs, cars like Slabs are now part of the rap culture and so, with all these exposures, people became more and more interested and wanted to listen to them. The DJ's mix of the songs grew, and people were buying, learning, and rapping too. Those raps and mix also influenced people. The wordings and meaning of those songs influenced people's choices, what they wanted to be, what they eat, how they dressed, and how they talked were all based on the songs. The songs and mix started gaining international support, radio stations started playing mix, teenagers and up and coming rappers started mimicking and writing their own songs. [13]
The spread was not only limited to the men, even the women were part of this. Choice was the first female artist signed by Rap-a-lot records. There is also Lez Mone, Cl'Che who has worked with someone from DJ Screw's group, Megan Thee Stallion who was under Screw, Young Lyric who has ties to Rap-a-lot, and many others. Women rappers in Houston were not as popular as men. But with the new and upcoming generation of rappers, women rappers are making a name for themselves.[14] Hip hop was not only limited to the black population. It was introduced to white audiences through a white rapper named Vanilla Ice whose real name is Robert Matthew Van Winkle. A song on his album "Ice Ice Baby" had hit no 1 on the Billboard chart and gave way in the white communities. [15]
Another female rapper by the name OMB Bloodbath, who is "Hailing from Houston's Third Ward, OMB Bloodbath is nothing to play with. Her name stems from Malibu's Most Wanted Character Bloodbath. While she remains unsigned, she is the target of interest from major players in the industry, including Meek Mill."[16] We must also talk about the youngest female rapper ever signed to a major label deal. Her name is Alaya High a Twelve-year-old from Houston. Alaya High writes her own music, and her father plays a huge role in her life.
The question is how did she learn to freestyle the way she does it? Her answer is "It is something, you know, you have got to be born with. You have got to be born with the talent; she says."[17] She first started off as an actress but got into rapping after going to the studio with her father. She then tried it for herself and liked it. That is how it all got started for her.
If anything, Houston could be considered also an originator of its own distinct type of rap here in the south, such as NYC in the northeast, and LA in the west. This in part of it could be of Houston welcoming NYC rappers towards the city and the adoption of other urban cultures in the east and west and spinning it and making something new. Such as the car culture in Houston called Slabs was adopted by L.A. car culture but one thing that made it specifically Houstonian was the protruding rims called elbows that showed off wealthy Houstonian rappers and dealers.[18]
Houston rap to many people is considered to be very independent and much times refusing to join a label due to wanting to keep the genre authentic to Space City, thus able to create a rich and extraordinarily different culture than others that spread across several states such as the way that NYC rap hip hop culture spans all the way to Philadelphia, Houston keeps it strictly Houston and if you wish to experience the rap game you have to come to the city.
DJ Screw, the biggest Houston rapper in the city, has a cult-like following and is well-deserving of it. He is the pioneer of a specifically Houstonian rhythm that he called chopped and screwed which consisted of slowing down the music and reverbing it. It has been used by other Houstonians in his commemoration such as Beyonce, Slim Thug, and Megan Thee Stallion. DJ is widely praised in Houston for bringing respect to the rap game and changed the way hip hop is seen.[19] Although DJ Screw did bring changes to the genre many outside Texas do not know who he is and his contributions to rap. He has been solely limited to Texas and Louisiana. Apart from DJ Screw Geto Boys has also widely popularized Houston Rap, especially with their song called My Mind Playing Tricks On Me which differs from NYC's fast-paced and quirky yet dark perspective on rap. Houston Rap is slow and sweet just like southern speak.
During the late 1990s, we can all say we knew that it was serious beef between the Northside and Southside of Houston, Texas. This was happening because the Northside's Swishahouse was slowly beginning to come on the hip-hop scene during the late 1990s. On the other hand, DJ Screw's S.U.C out of the Southside was already on the hip-hop map shining and grinding. Meanwhile, "On the city's Northside, Swishahouse spearheaded by DJ Michael "5000" Watts and OG Ron C, led the wave of the Houston and Texas rap scene during the early 2000s with the breakout song "Still Tippin" as Swishahouse has contributed to many artist careers like Slim Thug, J Dawg, Paul Wall and Chamillionaire, and Mike Jones."[20]
Swishahouse was on a national rise with the hit single "Still Tippin". Houston's hip-hop rap culture was exposed to the world of music. That led them to be one of the world's most influenced music groups in hip-hop culture from Chopped and Screwed music to "Sippin On Syrup."
Today, Houston rap culture is still standing strong. The founders of rap have made history and they are being celebrated for it. DJ Screw was called a thumbprint on everything, and we can still see the impact of the mixes he created many years ago. For example, his mix June 27 is a 35-minute mix of songs of seven lyricists. High school bands play the tune during football games, even rapper Lil Flip says he ends his concert freestyling to the tune.[21] That day is seen to many as a public holiday because of the magic DJ Screw created. Today also, there are mixes of not only raps but of normal songs. Screw made it possible for other deejays to show come forth, be themselves, improve on themselves, and even do better. [22]
Some great Houston artists like Travis Scott, Meghan Thee Stallion, Don Toliver, OTB Fastlane, etc., have been representing well and with the modern-day changes, added their own style. We can see also young artists like "That Girl Lay Lay", a thirteen-year-old who is the youngest rapper to get a major record deal and a show with Nickelodeon.[23] These big artists have a huge number of followers and are role models to many. Then imagine how much they influence their followers including Lay Lay, how many people she will impact on kids through her show. Things like this are what grows rap culture. [24]
However, due to the increased popularity of Houston artists, places like Montrose, 3rd Ward, and East End is getting gentrified the same way East LA, Compton, and Harlem and Brooklyn have gotten gentrified.[25] The black community has expressed that this cannot happen to their community. Houston has now gained international attention, not only for being the place for medicine and science but as a place for affordable housing while remaining in a big city and pop culture. Due to this the price of living in Houston has risen thus kicking out Houston natives and older communities.
Houston apart from making its rap slowed and sweet, has also made other contributions. Things that originate in Houston towards rap culture are grillz and popularized by Houston's Paul Wall and Johnny Dang. Cornrows that instead of going from the front to the back of the head, they go from side to sides, these are called Lil Flip Braids and moved on to NYC rappers like Pop Smoke. And Finally, Houston's most famous contribution to the rap game, Lean. Originally made in the '60s by mixing cough syrup with sprite and candy within the drink (optional) it was made popular by DJ Screw and Big Moe, then more famous rap artists such as Snoop Dogg, Lil Wayne, Soulja Boy etc.[26]
Michael A. Mabry II
"Chopped and Screwed"
Houston, like everywhere else, has its own sound, especially in hip-hop. As described in an editorial done by VIBE magazine, it is "a permeable gumbo of synthesized G-Funk bathed and washed in soul samples, organs, and bass-heavy drums".[27] This sound was developed, and popularized, by the efforts of many, some more so than others. This paper will examine the work and legacy of DJ Screw, the Screwed Up Click, and UGK, up until and after DJ Screw's death in 2000.
The Underground Kingz, or as they are widely known, UGK, a duo that "hail from the small city of Port Arthur but has deep ties to the Houston music scene" started putting out music back in 1992.[28] Their debut studio album with Jive Records, Too Hard to Swallow, was an update to their original debut with Big Tyme Recordz, The Southern Way. Russell Washington, the owner of Big Tyme, signed Bernard James Freeman and Chad Lamont Butler, known professionally as rappers Bun B and Pimp C, following hearing their demo and being "blown away after hearing their spin on the 1974 hit 'Tell Me Something Good' by Rufus and Chaka Khan".[29] Too Hard to Swallow "Reached number 37 on Billboard's Top R&B/Hip-Hop Albums and number 14 on Billboard's US Top Heatseekers."[30] One of the songs from the album, titled "Pocket Full of Stones", was remixed and featured on the soundtrack to Menace II Society in 1993.[31] They then put out a second album, titled Super Tight, which "reached number 9 on Billboard's Top R&B/Hip-Hop Album and number 95 on Billboard's 200."[32] Around this same time, Pimp C was featured on Big Mike's debut album Somethin' Serious, on a song titled "Havin' Thangs".[33] UGK's third album, Ridin' Dirty, came out in August of 1996 and would be the album that brought them to prominence, while also being the last studio album UGK would put out for five years. As written by Brandon Caldwell, "it signaled a change in how people viewed UGK across the country… it affirmed to the world that UGK wasn't just some gold tooth, Southern rap group without a purpose.
They were men on a mission."[34] This information is important to note, as it shows that UGK was making a name for themselves even before they met DJ Screw. They would collab with DJ Screw to make Chapter 182: Ridin' Dirty, "a screwed and chopped UGK tape where Pimp and Bun freestyled over records of the day at Screw's house" that same year.[35] Their style and rising popularity led to them making cameos on Jay-Z's Vol. 3: Life and Times of S. Carter in 1999 and Three 6 Mafia's When the Smoke Clears in 2000.[36] This is important because it stands as further proof of UGK being seen as more than just a couple of guys from Port Arthur, but becoming rap stars and "energizing the field of Houston hip-hop talent and attracting more national interest to the region."[37] Both Pimp C and Bun B had Solo debuts in 2005, Bun B with the album Trill, which featured fellow Texas rapper Lil'Keke dedicating the song "Draped Up" to the late DJ Screw, as well as many other Texas rappers on the remix, and Pimp C with Sweet James Jones Stories, which was recorded before his incarceration.[38] In 2010, Bun B released the album Trill OG, which "received a five-mic rating in The Source magazine, making it the first album in over five years to receive the honor."[39] These two men built the Houston hip hop scene better than some rappers who are from Houston.
Speaking of DJ Screw, his name is synonymous with Houston hip-hop. He was "the first to begin a true era of Houston and Texas rap."[40] Born Robert Earl Davis Jr., he adopted the name DJ Screw when Trey Adkins made a comment about him defacing albums with a screw if he disliked them. He began making his trademark "chopped and screwed" music back in 1990, which "involved slowing down the tempo of a given song for the entire duration of the track and repeating selected drum kicks and phrases."[41] An ethnomusicologist named Langston Wilkins described it as "a muddy, slow and somewhat psychedelic sound."[42] It's in this time he had many Houston and southern Texas rappers freestyling over his chopped and screwed songs and produced mixtapes out of them, which were known as "Grey Tapes."[43] These tapes became like a backbone to the career of the rappers who performed on Screw's mixtapes. "Under DJ Screw the likes of Lil Keke, Z-Ro, Fat Pat, Big Moe, Big Hawk, Lil Flip, Big Pokey, ESG, Mr. 3-2 and many more first gained recognition through the Screw Tapes as many can say DJ Screw played a key part in the growth of southern hip hop."[44]
These same rappers were the original members of the Screwed-Up Click, or S.U.C. for short. The S.U.C. was evidence of VIBE's commentary on Screw's "ability to connect the dots with complete strangers who then became lifelong friends."[45] The mixtapes were influential to the culture of Houston, especially in the South. "The music they produced came to be known locally as "riding music," suitable for cruising slowly around the vast sprawl of Houston, and especially favorable for listening to while ingesting "lean" or "syrup"— the prescription cough syrup/soda/candy cocktail found in abundance on the streets."[46] Around 1995, he was a disc jockey, A&R, and producer under contract with Big Tyme Recordz which "began releasing his screwed & chopped mixes through the imprint."[47] The year 1996 was such an important part of DJ Screw's legacy. That year, Screw opened a store known as Screwed Up Records and Tapes to sell the mixtapes he made.[48]
He also produced "June 27", what Chron.com refers to as the most famous freestyle in the city's history.[49] "Originally a 'personal tape' curated to celebrate the birthday of D-Mo, this thirty-five-minute freestyle was DJ Screw's most profitable and enduring."[50] Many think the day should be a holiday because of how popular the freestyle is, while many other misinterpret why the date is so important, believing it to be his birthday, which is July 20th, or the day he died, November 16th.[51]
Though some of the original members have met untimely deaths, the Screwed Up Click, or S.U.C. for short, found their start because of Screw and his freestyle sessions. Many of them were featured on Screw's first studio album, 3 'N the Mornin', Part Two. [52] Lil' Keke's song, "Pimp Tha Pen" is said to have "established the most popular rapping style of Houston artists."[53] Bun B would later make the beginning of the first verse, "draped up and dripped out," which described the interior decoration of his slab, "a modified vehicle outfitted with elbow wheels known as swangas, glossy candy paint, and booming sound systems," the hook for his 2005 single, "Draped Up".[54] Lil' Keke's own debut album, Don't Mess Wit Texas, would come two years later and would bring Texas the Dirty South classic, "Southside".[55] He would go on to produce thirteen more albums, the most recent being Money Don't Sleep in 2014. Also, another classic from the southside of Houston, "25 Lighters" was released in 1998, and featured both Lil' Keke and fellow S.U.C. member, Fat Pat. Interesting to note, the song was remixed by ZZ Top in 2012.[56]
Unfortunately, Fat Pat was killed while collecting money from a show promotor a month before his debut album dropped.[57] The album Ghetto Dreams was released in March of 1998 and featured the song "Tops Drop", which became another instant classic made by a S.U.C. member.[58] That being said, there were many hits on the album that 90's babies would find historic. While iconic to Houston rap, and Texas rap in general, it would be his only solo album.[59] He and his brother, Hawk made their own rap group known as the Dead-End Alliance, along with DJ Screw and fourth member Kay-K, releasing only one album, Screwed for Life in 1998.[60] On the subject of iconic S.U.C. member albums, City of Syrup by Big Moe in 2000 was a "testament to how diverse the Houston rap sound has always been."[61] Its name and album were a reference to drinking lean. His second album, Purple World, featured the song "Purple Stuff", and rose to #3 on Billboard Top R&B/Hip-Hop Albums chart.[62] The same day as City of Syrup dropped, Lil' Flip released The Leprechaun.[63] It was this album that caught DJ Screw's attention, and led to Flip joining the S.U.C.[64]  There are other members who made their mark on Houston Hip-Hop, as well.
It can be said with confidence that the Houston hip-hop scene would not be the same had it not been for DJ Screw and the rappers he called friends. There are songs by both the S.U.C. and UGK that are easily recognized by hearing the first few seconds. In Houston, it's not always a bad thing to be "Screwed Up".
Gazelle Galvan and Jonathan Flores
From the years after Pimp C's death, Houston rap died down a little, with the native artists. But not from other aspiring rappers from the world. Even though Houston lost a few of our pioneers we still had others sampling old music and making it relevant again. Such as Drake, Lil Wayne, A$AP ROCKY, and more. I think, all in all, Houston rap has a legacy that will never truly die down, we have a way of hip-hop culture that is so authentic, no one will ever fully let it go. We made our mark in hip-hop.
Both the Geto Boys and UGK created and established a Houston and Texas foundation within the southern rap scene, Houston DJs of DJ Screw and DJ Michael 5000 watts and OG Ron C became known for producing multiple artists out of their screed up click and Swishahouse brands.[65] Scarface, UGK, and DJ Screw and the screwed up click helped establish the multitude of music styles in the developing Houston sound.[66] The late '90s was transformative for Houston rap and rappers, establishing one timeless album, a return for a rap trio who first kicked the doors down, and a DJ who would become not just synonymous with the city but in the rap culture.[67] At the end of the day, even in the 20th century 90's rap goes down in history as the greatest, most impactful influential artist rap that was ever produced and will be produced.[68] It's an era that we will talk about for every and teach our kids what "old school" rap was all about.
I. Statues Are Not History, But If They Were . . . 
Kimberly Hoang
"Dick Dowling and Christia Adair"
The city of Houston erected a statue of Richard Dowling in 1905. Richard W. Dowling was an Irish-born immigrant who was titled a Confederate war hero. Dowling was part of the Jefferson Davis Guard artillery battalion, which took part in the Battle of Galveston in 1863 on New Year's Day. Dowling's unit brought fame when they won the Battle of Sabine Pass. This battle stopped the federal union forces from invading Texas, which recognized Dowling as a hero.[69] This is significant because Dowling's "heroic deed" led the Houston City Council to commission Richard W. Dowling or Dick Dowling's statue to be the first public erected monument in Houston.
Although Richard W. Dowling was praised for his success as a businessman, and for fighting through the struggles as an Irish immigrant, his reputation as the Commander of the Confederacy overshadows his other achievements. This is significant because Dowling's statue was moved and removed by the City Council as they were pressured by the disapproval of the citizens. In 1905, the statue of Dowling was made by Frank Teich for the Houston City Hall. The statue was later relocated to Sam Houston Park in 1939, and then moved to Hermann Park in 1958. In 2020, the Dick Dowling statue was removed and placed in storage. The Dick Dowling monument should be removed from the public eye for the sake of the people's sensitivity, and prevention of a damage history artifact. If people want to see the monument for learning history or art, they should be given a choice to see or not see.
This essay will also examine the achievements of Christia Adair had on the Civil Rights Movement. Christia V. Daniels Adair was a Texas African-American suffragist and civil rights activist. Adair was also a teacher, an Executive Secretary for Houston NAACP, and Co-founder of Harris County Democrats. This is important as it shows that she has the ability, and strength to influence the people, especially women of color to reconstruct the country. The incident that pushed Christia Adair to join in the civil rights movement was when she was turned away from her voting rights even though she was legally allowed to register to vote.
Adair had a significant role in the issue that only whites could vote in the Democatic party. This rule made the black women and mens' vote useless as they could only vote for the Republican party. This issue is very significant as the Houston black females including Christia Adair, used their influence to "overturn the white Democratic primary law and promote the right to vote."[70] Adair wasn't a Democrat at first as well as many African-Americans. She stated that she was Republican, because President Abraham Lincoln was Republican. But the issue with their right to vote, mainly pushed her to change parties.[71] Christia Adair's achievements in the Houston civil rights movement, made her become inducted into the Texas Women's Hall of Fame. She has a mural and park named after her. Thus, Christia Adair should have a statue erected in place of Dick Dowling as she is well represented during this current era.
Hollie Shanklin-McCartney
"Or Holly Adrienne Hogrobrooks"
I would propose in place of the statue of Richard W. Dowling we remove and in place stand a statue commemorating a Houston Civil Rights Pioneer, Holly Adrienne Hogrobrooks. Holly Adrienne Hogrobrooks, was a civil rights pioneer who actually helped organize and spearhead the City of Houston's first sit-in, which helped pave the way to end segregation in the City of Houston. Organized on the campus of Texas Southern University, these sit-ins lead to the march on the Weingarten Supermarket where protesters entered and "determined to be served"2 like the white patrons had for many years. Hogrobrooks parents were equally as important to this movement here in Houston, as they owned a diner on Dowling Street. Through their support, "they also financed the movement and would bail the students out of jail when they were arrested".[72] According to TSU alumni, Hogrobooks participation and organization of the sit-ins and Weingarten Marches was instrumental in the reorganization of many businesses in Houston to end segregation.
Unless you were a student of Texas Southern University, you would not know much about Holly Hogrobrooks, many of our public-school systems here is the City of Houston do not teach much about the Civil Rights activists other than what you would hear in the mainstream. Everyone would agree that times have changed. A paradigm shift has occurred on what we believe, as a society is different now. I cannot dismiss that these former heroes stood for what they believed in during their times however those times have now proven to have been so damaging and detrimental to so many. We must now correct our wrongs and truly immortalize those who stood for the rights and the justice for all and not just some.
III. Weather
Ike (2008)
Emily Onyemem
Over the years, Houston has always had a not-so-great track record with bad weather. From the many hurricanes, storms, and floods we've experienced, it has become known that Houston is not the best city for natural disasters. Fundamentally, Hurricane Ike was the beginning of many storms that occurred within the 2000s which influenced the fact that Houston is known for the way it was poorly built, but because of these storms we are able to overcome and be "Houston Strong".
Hurricane Ike touched down in Houston, Texas on September 13th, 2008. "The powerful category 2 storm ravaged the Gulf Coast after making landfall that day around 2 a.m., flattening homes and obliterating entire towns and creating a huge storm surge that destroyed buildings and businesses along Galveston's Seawall".[73] This hurricane was the U.S.' third costliest hurricane, "costing an estimated $34.8 billion," due to the fact that it left nothing remotely recognizable after its path.[74] "Ike's storm surge denuded the inundated areas leaving almost no ground vegetation behind. In these flooded areas, Ike washed away green lawns and trees leaving only bare reddish soils".[75] Although Ike was mentioned as a category 2, the damage it left behind was of a category 4. Houston was not prepared, nor built for what Hurricane Ike executed. Not only was the city underwater due to its poor grade drainage system, it's infrastructure wasn't a match for the strong winds of Ike. "Storm surges ranged from 2.4 to 6.4m (8 to 21 ft) with water reaching several miles inland. Houston endured unrelenting winds of up to 97 km/h (60 mi/h) and gusts up to 180 km/h (112 mi/h) that wrought havoc on the city's infrastructure. The power supply for the city was affected as soon as Ike approached. The storm damaged individual lines, distribution lines, transmission lines, transformers, and panels".[76] Although, Houston needed to be torn down completely for it to be built back up and gain a sense of community.
Since the lesson learned from Hurricane Ike, Houston has aimed for upgrading its structure within the city. "In the five years since Hurricane Ike knocked out power in most of metropolitan Houston, the city now has more high-tech power poles and fewer trees in power line rights-of-way".[77] After Ike had struck, IN-CERT (Inner-City Emergency Response Team), which is a team of people who help others, went out to assess any damage and help those in need as well as any many civilians who felt the urge to help.
In conclusion, the most influential time period during the 2000s in Houston was after Hurricane Ike, simply because even after its lowest, everyone was able to come together and help each other. Ultimately, it takes being at an all-time low to reach an all-time high.
Harvey (2017)
Kellie Miralda
In 2017, there was a devastating category 4 hurricane called Hurricane Harvey that made landfall on Texas and Louisiana with catastrophic flooding and over 100 deaths. Which became the country's first major — Category 3 or higher — hurricane since Wilma hit Florida in October 2005 and the first major hurricane to strike southern Texas since Celia in 1970 with catastrophic flooding and over 100 deaths.[78] My experience with Hurricane Harvey was quite challenging and an experience I will forever remember.
During Harvey's landfall, my family and I were staying at the Omni in Katy. We made a decision that we would be safer there than our home if there was flooding. The first day was not bad, very relaxing while we toured the hotel and ate breakfast. The next day rain and wind fell consistently throughout the day, we soon realized we were closer to imminent danger. Every hour that passed dropped inches of rain which we witnessed while in our room. Around noon, we decided to walk around and see if others were discussing how bad the weather was. That is when we noticed there was a dam behind the hotel and it had risen to about 10 feet. Slowly, it started to flood the interior and exterior of the hotel, which caused the hotel to announce that they were turning off the power and the water.  Within the next hour, we were told to immediately evacuate because the Cypress Barker Dam was behind the hotel and could breach at any moment.
We gathered some important items and left the rest behind as we quickly left through the hotel hobby which had accumulated about 3 feet of water. My family and others who were staying at the hotel had to hitch a ride from courteous drivers who drove us to safety at the Memorial City Mall. Once we arrived there we were greeted by people who were offering to serve everyone free food and give free diapers, toiletry, and blankets. It amazed me that there were caring people in the world who patiently waited to assist us as soon as we arrived. After spending a couple of hours at the mall our family members finally arrived to take us back home to Rosenberg. When we made it home we had power and minimal property damage but lost all of our food due to the power outage. I did not witness any flooding, even though we were told the Brazos River crested.
After the hurricane passed, we watched the news and saw the catastrophe it had caused thousands of families. We called all our family members who lived in or near Texas and Louisiana, and we're grateful that they all were safe and healthy. Many cities in Texas were experiencing historical flooding which led to multiple deaths and vast destruction. Leaving families without shelter, food, water, and power for days. Houses were crushed by trees, roadways were flooding and most of all lives were lost.
In the end, I believe this will be a learning lesson for the State of Texas because a lot of people lost their lives once the waters were released from the dams into the communities. The traumatic experience from Harvey will forever be embedded in my memory for different reasons. Firstly, because at any moment a situation can go from good to worse in the blink of an eye. Lastly, it has made me become more thankful for my family and how blessed we are.
IV. Coming to America
Oanh Doan
"War is meaningless," I say those words when I saw the image of a 3-year-old Syrian boy who had died lying his face down on the beach near the Turkish resort of Bochum when his family fled his country because of the war. "A few minutes into the journey to Greece, the dinghy capsized. Alan, his older brother Ghalib and his mother Rihanna all drowned, joining the more than 3,600 other refugees who died in the eastern Mediterranean this year."[79] I still cried when seeing this picture. I could not understand why the government allowed its people to suffer so hard. Why should their people flee out of their country, the land of their ancestors? My cousin – Mrs. Lan told me that her family had the same painful experience and situation in Syria when I visited her last summer. My family was also a refugee from Vietnam. I did not have any knowledge about many Vietnamese family's voyages to the United States after the Vietnam war 1975. Could you tell your family story, I asked Lan. She took a deep breath and recalled the Saigon scene in the late days of April 1975. This is a story about my family voyage from Vietnam to a new life in America."
Mrs.  Lan was one of 200.000 people who had crossed thousands of miles to escape the communist regime when Viet Cong captured Saigon on April 30, 1975, she said. Tears rolled down Lan's cheeks as she recalls the events the terror of the fall of Saigon that began on that day. The fall of Saigon happened " In January of 1973 the Paris Accords were signed and the United States withdrew its military forces from Vietnam''.[80] On April 29, 1975, the life of Saigon was counted not by the day but by the hour. There were bodies everywhere, broken buildings, and people tried to flee out of Saigon as fast as possible. Gunfire, the sound of falling bombs and the screams of people searching for hiding places echoed everywhere in the city. On April 30, 1975, Saigon has controlled by Viet Cong. Viet Cong has destroyed everything. Military officers and government officials of the former regime were sent to a re-education camp, where much experienced torture, hunger, and disease while being forced to perform hard labor. Lan's husband was put in jail because he was a veteran and had worked for the South of Vietnam and the United States. Lan's family likes many other Vietnam during this time lived in incredible poverty. Lan had decided to move out of Vietnam. "I will go to America," she said, "we cannot live in my country anymore." Lan sold everything and spent all the properties on buying a ticket for her family to flee to the sea. "Others left Vietnam because they held religious or political views that would make it difficult for them to live under Communist rule."[81]
In the early morning, along with five kids, they make their way to Vung Tau – a southern Vietnamese port. They left Vietnam with fifty people in a boat 40 feet in secretly without documentation at midnight. They did not know where they were going. All they cared about was moving out of the country. Like other boat people – many thousands of Vietnamese, we had to face enormous danger at seas such as storms, diseases, hunger, thirst, and pirates. Many thousands of them could not survive the voyage (experiences as a refugee, 1975–76).[82]  After staying nine days on the sea, there was not enough water for everyone. To survive, they had no choice to drink their urine to avoid dying at sea. When their boat across the Gulf of Thailand, they saw a Thailand ship. However, it was the Thai pirates. They boarded the ship took all of the refugees' possessions and raped the women on board. Anyone who risked their lives against the pirates all died tragically, and their bodies were thrown into the deep sea.
After 12 days at sea, people died from illness, and some people died from pirates including her youngest child. A Malaysian fishing boat rescued 35 of them and gave them food and water. The ship landed in Bidong island in Malaysia. On arrival, they were provided with food, water, housing, and medical care by the UN, and humanitarian organizations. They thought that they could have a better life in this place. However, they were disappointed soon because Bidong was built for 4,500 people, but at that time there were 40,000 refugees on the island and not have enough food.[83]
Lan said that my family had just escaped from one hell to another and had to fight for our life – survival. My family lived on a small amount of food that was provided each day and donated food from others. On the island, Lan worked whatever odd job on her way. At night, Lan's family goes to English class to prepare to live in another country. One year later, with not many words in English, but they can communicate with other people by the Vietnamese English language or body language. After five years of living on the island, we were accepted to come to the United States. We chose to live in California. We took a flight to the United States on November 20, 1980.
However, the new life is not as simple as we thought. We face many difficulties and challenges in new countries. We have to learn to adapt to a new life: no rice, no fish sauce. We had to get acquainted with new food, new culture, new language thoroughly. After forty years of settling in America, we have had a better life, with a home, a stable job, and a family of our own. Lan took a deep breath, and she completed this story, "we have finished my voyage to find a new life. We had tried to overcome many difficulties and fight for our survival. We have admitted that the way to get a better life always has much rigorousness. We lost our country, but we gained my life."
V. Violence
Mia Ellison
Throughout the year of 2018, the United States experienced numerous school shootings. From the east to the west of the United States, students of all ages became scared to go to school. Children and adolescents suddenly felt their schools were unsafe and had become targets for attack. The added anxiety of possibly being in a school shooting situation was a major fear that students kept with them every day. I became one of those anxiety ridden students. That anxiety was not relieved for many students as the education system did not implement enough regulations to cease this kind of attack.
One of the 24 school shootings in 2018, happened too close to home for me, in Santa Fe Texas.[84] A high school student went to school on May 18th, 2018, and killed 10 people and wounded 10 others.[85] When you hear about events happening in other states, the event doesn't personally resonate as much as it does when it occurs close by. For me this was the event that opened my eyes and had me on high alert. I remember hearing about the shooting during JROTC class and my teacher putting on the news for the whole class to watch as the event played out. I watched with dread surrounded by close friends and fear filled students. Initially I was concerned and shocked to hear about another shooting event. However, as I learned how close it was, I began to fill with fear and worry. The shooting events I had heard about were closing in. This put a new perspective on these news events, they were very serious and could happen at any point. Watching the situation did not ease any fears I had, as it took a long time for it be terminated. My imagination ran wild creating scenarios where I could be in a similar situation, stuck in a school unable to get away.
After that situation had been terminated, it was revealed that a fellow JROTC student at the high school had stepped up and took charge. When faced with a difficult challenge he was able to think clearly and protect those around him. Hearing this had me questioning how I would react had I been in that situation, would I be courageous enough to protect myself and the others around me or struck with fear unable to move? I remembered a similar kind of attack that happened in Florida a few months prior, and students had confronted the press and the school systems, proclaiming that they were "unwilling to play the role of victims".[86] It was clear that those students had been ignored and left unprotected after facing such terrifying events.
This new event now happening in Texas only gave me fear that these events would keep occurring. The lack of immediate change for students across America did not instill support and understanding, they were simply offered guidance and counseling with no real change taking place. Many principles expressed that "You can update emergency plans, practice drills, and implement security measures, but you can't make guarantees."[87] The issue of school shootings was a major priority that need to be handled on a national level in order to prevent them from happening again. Sadly, this was not the case, and many students today still have the fear that their schools will never be safe enough to protect them.
This is "the student" chapter. All accolades go to them! So, it has been my honor and pleasure to be able to read their wonderful submissions. The time and dedication they put into the research and writing are clear and I appreciate it. My deep thanks to  Kimberly Hoang, Jose Garza, Michael A. Mabry, Tiera Islom, Derrick Gipson, Erica Quintero, Hannah Asi, Kiara R. Pratt-Richardson, Gazelle Galvan, Jonathan Flores, Emily Onyemem, Hollie Shanklin-McCartney, Oanh Doan, Kellie Miralda, Mia Ellison
---